Sharp Holdings..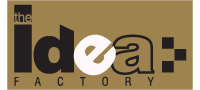 Idea is Sharp Graphic Holdings entrance into the branded printing product market. We focus on producing notebooks, diaries, day planners, seasonal items, etc… to international standards of quality that is unmatched.

We have brought the concept of customized diaries to your doorstep with our easy to use online diary designer. Now the process of designing your very own company diary is just a click away. Visit our "Select your Diary" page to browse the latest Idea products and design your own customized diary online.
With the objective of providing innovative products of the finest quality in contemporary design for affordable prices for school children, collegiate and office users, Idea focuses on consumers who buy stationary products not only for function but those who expect a certain degree of quality in their purchases as well.
Note Book 001

| | |
| --- | --- |
| SIZE | 142 * 210 mm (±2) |
| GSM | 80 gsm |
| PAGES | 100 Pgs |
| CODE | NBHC/14/001 |

Note Book 002

| | |
| --- | --- |
| SIZE | 142 * 210 mm (±2) |
| GSM | 80 gsm |
| PAGES | 100 Pgs |
| CODE | NBHC/14/001 |

Note Book 006

| | |
| --- | --- |
| Item | Note Book |
| SIZE | 105 * 148 mm (±2) |
| GSM | 80 gsm Offset Papers |
| Finish | Hard Cover |
| | |
| | |

Note Book 004

| | |
| --- | --- |
| Item | Note Book |
| SIZE | 105 * 148 mm (±2) |
| GSM | 80 gsm Offset Papers |
| Finish | Hard Cover |
| | |
| | |

Note Book 005

| | |
| --- | --- |
| Item | Note Book |
| SIZE | 105 * 148 mm (±2) |
| GSM | 80 gsm Offset Papers |
| Finish | Hard Cover |
| | |
| | |

Egypt Style Note Book

| | |
| --- | --- |
| SIZE | 148 * 210 mm (±2) |
| PAGES | 100 Pgs |
| FINISH | Hard Cover |
| CODE | NBHC/13/002 |
| | |
| | |
Spiral Note Book 001

| | |
| --- | --- |
| SIZE | 148 * 210 mm (±2) |
| PAGES | 100 Pgs |
| GSM | 70 gsm |
| CODE | NBHC/14/002 |
| | |
| | |

Spiral Note Book 002

| | |
| --- | --- |
| SIZE | 148 * 210 mm (±2) |
| PAGES | 100 Pgs |
| GSM | 70 gsm |
| CODE | SP/14/003 |
| | |
| | |

Spiral Note Book 003

| | |
| --- | --- |
| SIZE | 148 * 210 mm (±2) |
| PAGES | 100 Pgs |
| GSM | 70 gsm |
| CODE | SP/14/004 |
| | |
| | |

Spiral Note Book 004

| | |
| --- | --- |
| SIZE | 105 * 148 mm (±2) |
| GSM | 70 gsm |
| Pages | 100 Pages |
| Code | SP/14/005 |
| | |
| | |

Spiral Note Book 005

| | |
| --- | --- |
| SIZE | 148 * 210 mm (±2) |
| PAGES | 100 Pgs |
| GSM | 70 gsm |
| CODE | SP/14/001 |
| | |
| | |

Spiral Note Book 006

| | |
| --- | --- |
| SIZE | 148 * 210 mm (±2) |
| PAGES | 100 Pgs |
| FINISH | Spiral |
| CODE | IFNBS/13/005 |
| | |
| | |

Spiral Note Book 007

| | |
| --- | --- |
| SIZE | 105 * 148 mm (±2) |
| PAGES | 100 Pgs |
| FINISH | Spiral |
| CODE | IFNBS/13/003 |
| | |
| | |

Spiral Note Book 008

| | |
| --- | --- |
| SIZE | 105 * 148 mm (±2) |
| PAGES | 100 Pgs |
| FINISH | Spiral |
| CODE | IFNBS/13/004 |
| | |
| | |
Exercise Book 001

| | |
| --- | --- |
| SIZE | 148 * 210 mm (±2) |
| GSM | 70 gsm |
| CODE | EB/14/001 |
| | |
| | |
| | |

Exercise Book 002

| | |
| --- | --- |
| SIZE | 148 * 210 mm (±2) |
| GSM | 70 gsm |
| CODE | EB/14/002 |
| | |
| | |
| | |

Exercise Book 003

| | |
| --- | --- |
| SIZE | 148 * 210 mm (±2) |
| GSM | 70 gsm |
| CODE | EB/14/003 |
| | |
| | |
| | |

Exercise Book 004

| | |
| --- | --- |
| SIZE | 148 * 210 mm (±2) |
| GSM | 70 gsm |
| CODE | EB/14/004 |
| | |
| | |
| | |

Exercise Book 005

| | |
| --- | --- |
| SIZE | 148 * 210 mm (±2) |
| GSM | 70 gsm |
| CODE | EB/14/005 |
| | |
| | |
| | |
2014 Desk Diary 001

| | |
| --- | --- |
| ITEM | Management Diary |
| SIZE | 203.2 * 260.35 mm (±2) |
| PAGES | 132 Pgs |
| GSM | 80 gsm Offset Paper |
| FINISH | Hard Cover |
| CODE | IFDD/13/001 |

2014 Desk Diary 002

| | |
| --- | --- |
| ITEM | Desk Diary |
| SIZE | 142 * 210 mm (±2) |
| PAGES | 342 Pgs |
| TYPE | One page per day |
| FINISH | Hard Cover |
| CODE | IFDD/13/002 |
2014 Management Diary

| | |
| --- | --- |
| ITEM | Desk Diary |
| SIZE | 121 * 171 mm (±2) |
| PAGES | 120 Pgs |
| TYPE | Week per 2 pages |
| FINISH | Hard Cover |
| CODE | IFDD/13/001 |
Note Book with Pen

| | |
| --- | --- |
| ITEM | Note Book |
| SIZE | 98 * 177.8 mm (±2) |
| PAGES | 200 Pgs |
| GSM | 80 gsm Offset Paper |
| COVER | 250 gsm Art Board |
| CODE | NBP/13/001 |

Note Book with Pen

| | |
| --- | --- |
| ITEM | Note Book |
| SIZE | 98 * 177.8 mm (±2) |
| PAGES | 200 Pgs |
| GSM | 80 gsm Offset Paper |
| COVER | 250 gsm Art Board |
| CODE | NBP/13/002 |
Note Books with Pen 001

| | |
| --- | --- |
| ITEM | Note Books with Pen |
| SIZE | 96 * 178 mm (±2) |
| GSM | 70 gsm |
| CODE | NBP/14/001 |

Note Books with Pen 002

| | |
| --- | --- |
| ITEM | Note Books with Pen |
| SIZE | 96 * 178 mm (±2) |
| GSM | 70 gsm |
| CODE | NBP/14/002 |

Note Books with Pen 003

| | |
| --- | --- |
| ITEM | Note Books with Pen |
| SIZE | 96 * 178 mm (±2) |
| GSM | 70 gsm |
| CODE | NBP/14/003 |

Note Books with Pen 004

| | |
| --- | --- |
| ITEM | Note Books with Pen |
| SIZE | 96 * 178 mm (±2) |
| GSM | 70 gsm |
| CODE | NBP/14/004 |