Pre Press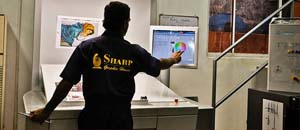 The Pre Press stage determines the quality that can be achieved in the production stage, therefore it is vital to have both the best equipment and personnel up to standard in order to provide our customers with the best print solutions for their requirements. Our commitment to quality ensure that you get the best value for your money.
Retouching
Digital Retouching
Computer To Film
Computer To Plate
Press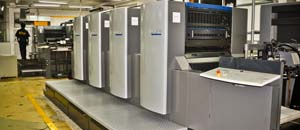 With our impressive fleet of printing machines and computerized print management systems we provide you with the total offset printing solutions, ensuring that the colour balances achieved at proofing stage are realized at press stage, with the highest print quality in the shortest possible time.
Total Offset Printing Solutions
Digital Prints
Quick Printing
Post Press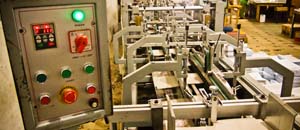 Sharp Graphic House offers a wide range of binding and Foldings options such as case binding, spiral binding, wire-O, embossing for books and magazines of all shapes and sizes. Depending on the print quantity, Sharp graphic house has a worldwide delivery network to deliver your print material to your doorstep.
UV coating & Laminating
Cutting Press
Folder Gluers
Perfect Binding
Folding
Worldwide distribution
Product Capability